(Last Updated On: October 8, 2021)
You've been considering buying a kitten or a cat and learning how to adopt a cat or kitten. You like their cuddly fur and mischievous antics. As you imagine playing with your new pet, the moments you'll spend with him or she snuggled up on your lap, and the joyous meows your kitten will send your way, your enthusiasm grows. You simply cannot wait to go collect your new companion and bring it home! Are you certain you're prepared?
How to adopt a cat or kitten
Adopting a kitten or cat is a thrilling experience. While they are adorable, cuddly, and lively, being a responsible pet owner is essential. Your feline companion will be a valuable member of your family for many years, and it will rely on you to provide its requirements.
To put it another way, your cat or kitten will rely on you.
It's critical to take some time to consider this crucial move. Here are five pointers to assist you to make the best option for you and your new family member.
1. Financial Preparation
First and foremost, consider if you are financially capable of caring for a new cat or kitten. They are not self-sufficient and have several requirements.
Visits to the veterinarian for routine vaccines and any illnesses that may arise, a carrier for transportation, ID tags, and collars, a microchip to help reunite you with your cat if it becomes lost, spaying or neutering, food, dishes for food and water, a litter box and litter, grooming tools such as a comb, flea comb, brush, and nail trimmers, toys, and treats are just a few of these requirements. There might also be a fee connected with the adoption.
2. A kitten or an older cat?
The second consideration is whether you prefer a kitten or an older cat. Because owners do not have their cats spayed or neutered, there are often more kittens available for adoption than adult cats.
While both will require some behavior training, kittens will require the greatest assistance. They are more prone to mischief than adult cats, but you will enjoy seeing your kitten grow up.
Older cats are excellent pets as well, however, they may take a little longer to acclimate to. Find out whether your new pet has ever been around other cats or dogs if at all feasible.
Some cats like to be alone, while others enjoy playing with other cats. Some cats are envious of one another and may fight. Some cats are simply not compatible with dogs.
If you don't know anything about your animal's former living conditions, you'll have to be extra cautious throughout the transition period to guarantee his or her mental and physical well-being.
It's important that bringing your new pet home is as stress-free as possible. Furthermore, if you have a young child, you should wait until they are at least five years old before introducing a cat or kitten into your home.
Even then, they'll need to be watched. Young toddlers and cats may be a deadly combination. A kid may taunt the cat unintentionally or on purpose, causing it to bite or scratch, or squeezing it too hard, injuring it. Both your child and the cat will be safer if you wait till your youngster is older.
3. Where to adopt from?
After that, determine where you'll get your new kitty companion. Your local shelter is the greatest location to adopt from. There are many cats and kittens at shelters who will be killed if they are not adopted and given a nice home.
You will be bestowing the gift of life upon them! Another option for adoption is to go through a rescue group. Typically, these groups place animals in foster homes until a permanent home can be found.
There are also rescue groups that specialize in certain breeds. Another option for finding a kitten or cat for adoption is to search in the newspaper or look for posters in your area indicating that the animals are available for adoption.
If you wish to display your cat in the future or just desire a certain breed, you'll need to find a reliable breeder. Breeders can be found at cat exhibitions, the Cat Fancier's Association, and the International Cat Association. Remember that breed-specific rescue groups and breeders will not accept an animal into your house unless they are confident that it will be properly cared for. Adopting a pet from a pet store is never a smart choice since these animals are usually bred in breeding mills with little concern for the breed or their health and well-being.
These animals will not be sold in most retailers. PetSmart allows animal rescue groups to display their animals in its stores. These animals were rescued from slaughterhouses and will not be sold.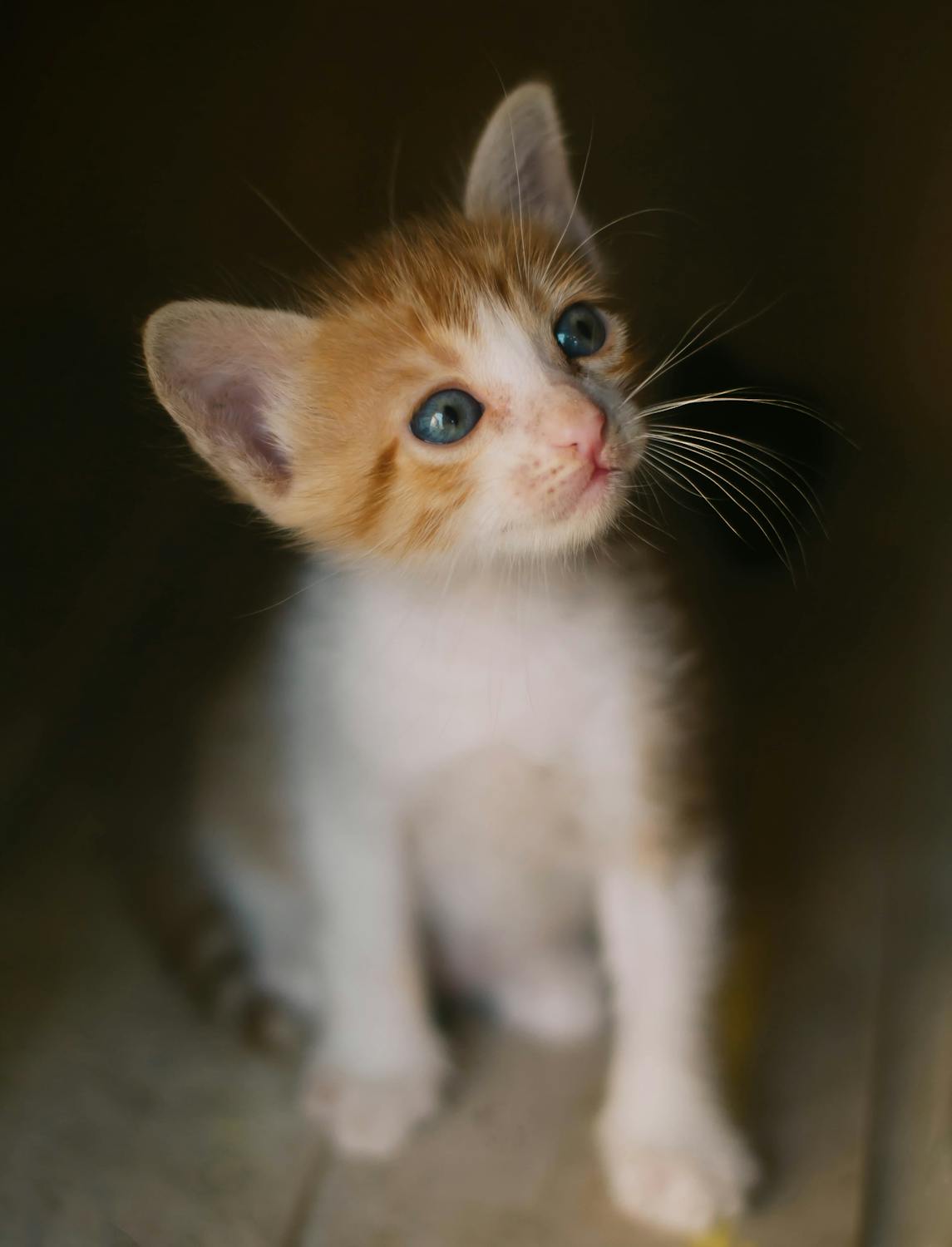 4. Health of your animal
Now that you've determined that you can financially support your pet, decided whether you want a cat or a kitten, and selected a shelter from which to adopt your new family member, the next consideration is the animal's health.
When you look at the cat, it should be lively and friendly, with bright eyes that are free of drainage, a clean nose that is free of discharge and sneezing, and a clean and dry region around the tail.
Any sneezing, drainage, or discharge from these places might indicate that you're sick. As painful as it may be, it is better not to adopt a sick cat unless you are prepared to deal with any problems that may develop.
5. A Cat Proof Home
Finally, you must determine whether or not you want to cat-proof your home. This entails getting rid of everything that can be eaten, chewed on, or damaged easily.
Kittens are curious by nature, and they will get into whatever they can. Climbing, leaping, and getting into small areas are all skills they have. Cats enjoy chewing on plants.
Because some live plants are dangerous and most will make your cat vomit, it's best to either remove them from the house or put them in an area where your cat won't be able to get to them.
Keep tiny things out of your cat's reach, such as rubber bands and paper clips, as they can cause choking and a veterinarian emergency. To keep your cat safe, any cables that dangle down should be fastened.
Please be cautious of anti-freeze spills if your cat or kitten walks outside. Because of its sweet flavor, anti-freeze is enticing. It will, however, produce deadly poisoning in a short amount of time. If antifreeze is spilled, clean it up right away in order to apply your learning on how to adopt a cat or kitten!
These are just a few of the numerous considerations to make before adopting a cat or kitten. You will be prepared to be a responsible pet owner from the start if you make a thoughtful selection. Keep in mind that your new family member is relying on you. You will be rewarded with your cat's lifelong love and loyalty in exchange by applying how to adopt a cat or kitten.
More Interesting Articles