(Last Updated On: October 9, 2021)
Buying a horse is a mammoth task. Beginners need a proper guide to owning a horse.
When it comes to buying a horse, a few things come to mind: concern, care, passion, prestige, and enthusiasm. Consider it a long-term investment, and it's not a decision to be taken lightly.
While I cannot emphasize enough the great life benefits that having a horse will provide, You must also consider whether you are capable of caring for this animal. Is this something I can afford? Is there enough time for me to devote myself to this?
Beginners guide to owning a horse
What might have been the perfect horse coupled up with the wrong rider time and time again, and what could have been a wonderful connection frequently ends in rage and sorrow. I've put up these 13 tips on

beginners' guide to owning a horse

to assist you with purchasing your first horse in order to help you build your own amazing moments.
1. Trin yourself Up
Assess your abilities and requirements first and foremost. Before you ever consider buying your first horse, I strongly advise you to take regular riding lessons at least once a week for at least one to two years.
You will be able to walk, trot, and canter in that time. There are even a few tiny leaps. By that time, you'll have a solid understanding of good and poor behaviors, as well as a solid foundation to help you get started in the world of horse ownership.
2. Expenditures of care are infinite
Horses are an investment and one that is rather costly. You might be able to get a horse at a reasonable price, but the expenditures of care are infinite. The most important thing is to know how to properly care for your horse or any other animal.
Think about where you'll keep your horse. If you don't own any land, you'll have to pay board at a nearby livery or farm on a weekly or monthly basis. You'll need to purchase hay and hard feed.
Your horse's hooves should be trimmed every six weeks by a farrier. You'll also need to buy all of the necessary tack and equipment, making sure that everything fits the horse properly. You'll also need to account for the extra expenditures of classes and competition entries, as well as any unexpected vet appointments.
3. Find other Options
If you don't believe you'll be able to completely commit to horse ownership, leasing is a viable option. Leasing a horse essentially provides you with the same level of engagement at a lower cost.
You pay a fraction of the upkeep expenditures while being able to care for and look after the horse as if it were your own. Every arrangement is unique, and you and the owner may choose which circumstance best matches your needs.
4. Be flexible
Don't be too specific with your search parameters. If you have a certain color preference, for example, you are severely restricting your possibilities. Rather of focusing solely on appearances, it is preferable to concentrate on your own talents and the horses.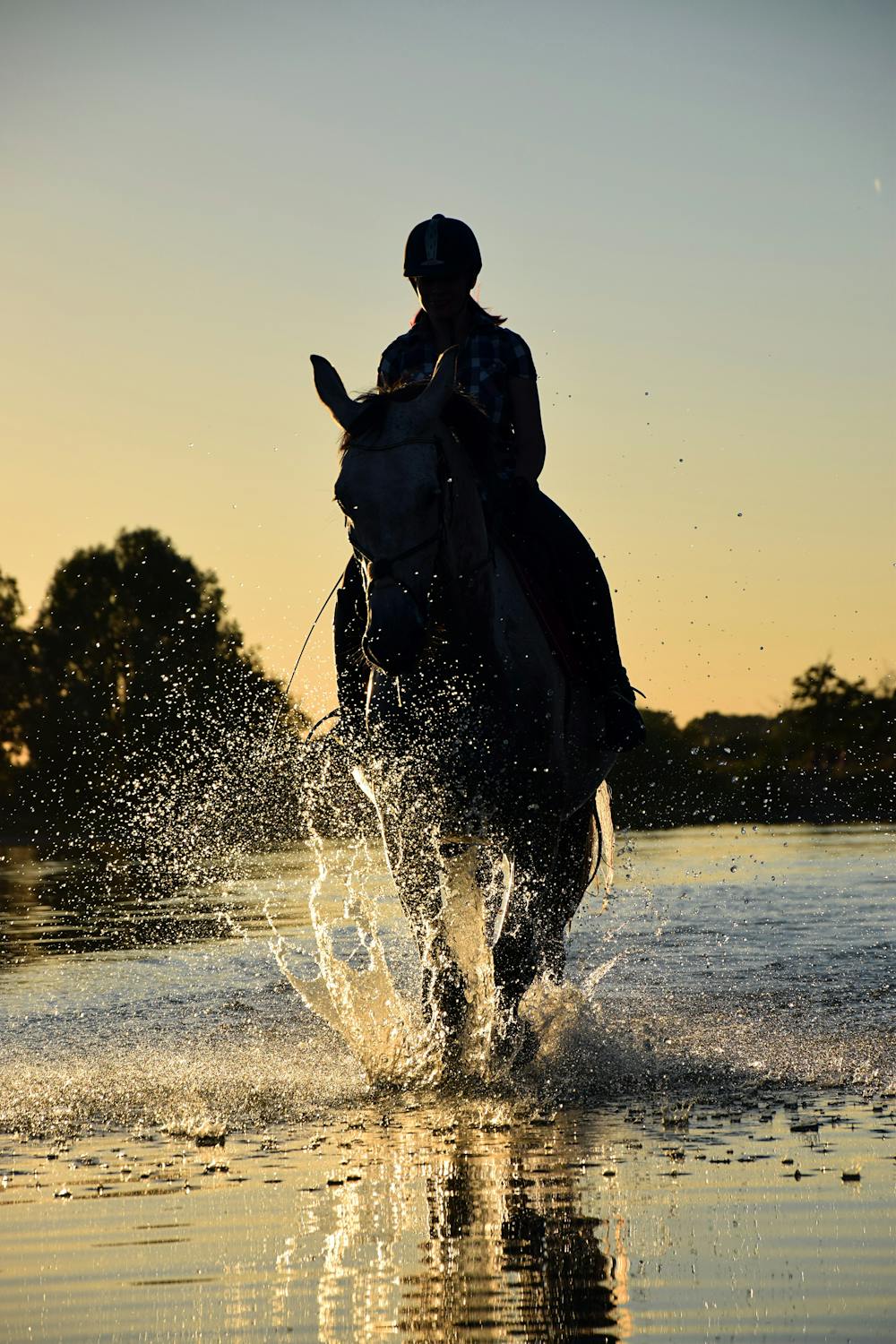 5. Do your groundwork
Make sure you know what you're searching for. If your major focus is going to be show jumping, you don't want to squander your time and energy, or the sellers' time and energy, by trialing a few dressage horses.
6. A pre-purchase vet check
It's an excellent idea to get a pre-purchase vet check. It will verify that the horse is sound, fit, and healthy before purchase, as well as discover any hidden issues that may develop later.
7. Don't be emotional, be professional
Love at first sight, Coming from a single-parent household, I understand how easy it is to fall in love with the first horse you see, but it is critical to remember that no matter how lovely they are, you must analyze their appropriateness and if you feel you would be compatible together.
The major focus should always be on temperament. Do they appear to be calm and quiet? Do they have any nefarious habits? Catching the horse in their paddock or stable is an excellent test. Being able to tie them up, groom them, and tack them up shows that they have a good disposition.
8. Ride Regularly
Make sure you ride the horse at least once, if not twice, to ensure you're making the best decision possible. Purchasing a horse without first seeing it can be quite dangerous, which leads to the following point…
9. Trust upon yourself, not others
You can't always put your faith in the seller. Now, this does not apply to everyone, but there are some horse dealers who may only tell half the truth about their horses' behavior, so it is absolutely worth visiting to see for yourself and make your own judgments.
10. Know your Limit
It is strongly advised you stay away from stallions at all costs. They might be unpredictable at times, therefore they're best suited to more experienced owners.
11. Avoid any young or unbroken horses
While age is just a number, first-time horse owners should avoid any young or unbroken horses. When they're advertised as "green," it's a safe bet that they're inexperienced and would benefit from a more experienced rider.
Consider any horse older than nine or 10 years old, but each scenario is unique. If you're thinking about buying an older horse, your veterinarian can advise you on its condition and long-term health.
12. Size doesn't matter
When choosing what size horse you need, there are no fixed sizes or standards to follow. For example, you may have encountered a stocky 15hh horse with large bones vs a slim 16hh horse that feels quite similar. It all comes down to what feels right for you and what you are at ease with.
13. Don't get biased while making a decision
Regardless of where you reside, there are many horses for sale, so you should never feel pressured by your friends, family, or the seller. Make the best decision for yourself and enjoy the process. It's important to remember that it's only as stressful as you make it from this beginners guide to owning a horse.
More Interesting Articles
Tags
guide to buying a horse
how to buy your first horse
beginners guide to owning a horse
horse top
tip horse
buy a horse
first horse
horse riding tips
horse ownership
horse first
horse purchase
the first horse
horses that you can buy
horse things to buy
buying your first horse
buying first horse
horse buying guide
everything you need for your first horse
to buy a horse
things to buy for your horse
things you need for your first horse
tips for buying a horse
tips of horses
first riding lesson
guide to buying a horse
first horse riding lessons
things to buy your horse
first horse ride
first horse riding