(Last Updated On: October 9, 2021)
Western horse riding is thrilling and adventurous if you have appropriate training. You will also find this a lot more challenging.  The success depends on your efforts, dedication, and timing, as well as the type of horse breed, its temperament, experience, and how much trust you can make with the horse. I assume you are a beginner and finding tips on western horse training.
In this article, I am going to give an overview of western horse training.
Western horse training
I must say, nothing will happen overnight, I mean you have to be patient and dedicated to the best result in the shortest time. If the horse is even moderately experienced, you should be expending more than a month to train yourself up with western horse training significantly.
Many people say western horse training does not require that much effort. Whatever they saw may not be right for you in case you don't uplift yourself to a satisfactory level to accept the basic training. Reading blogs or watching videos are one issue, but in order to uplift you to the next level, you have to engross yourself in the real horse world and training ground.
Decide yourself first. Set your mind for learning. Ignite your passion for taking western horse training. Observe other trainees who are in action in the field. Grasp what the trainers say to others. Prior to the training, you have to know the horse well and vice versa.
Go to the horse ground, care, and feed them. Try to understand the horse's body language. Observe what the horse says. Go and mix up with the horse so that it recognizes you. All these because you have to develop relationships, trust, and bonding with the horse you are going to train with.
For safety reasons, you should take care of your protection and safety. Don't forget to wear boots, a helmet, gloves, pad, etc. Also, take care of your horse too. Saddle, rein, and all other logistics should be on. The mood, health, and confidence of your horse to be stable and amicable so that it can respond to you as per your expectation.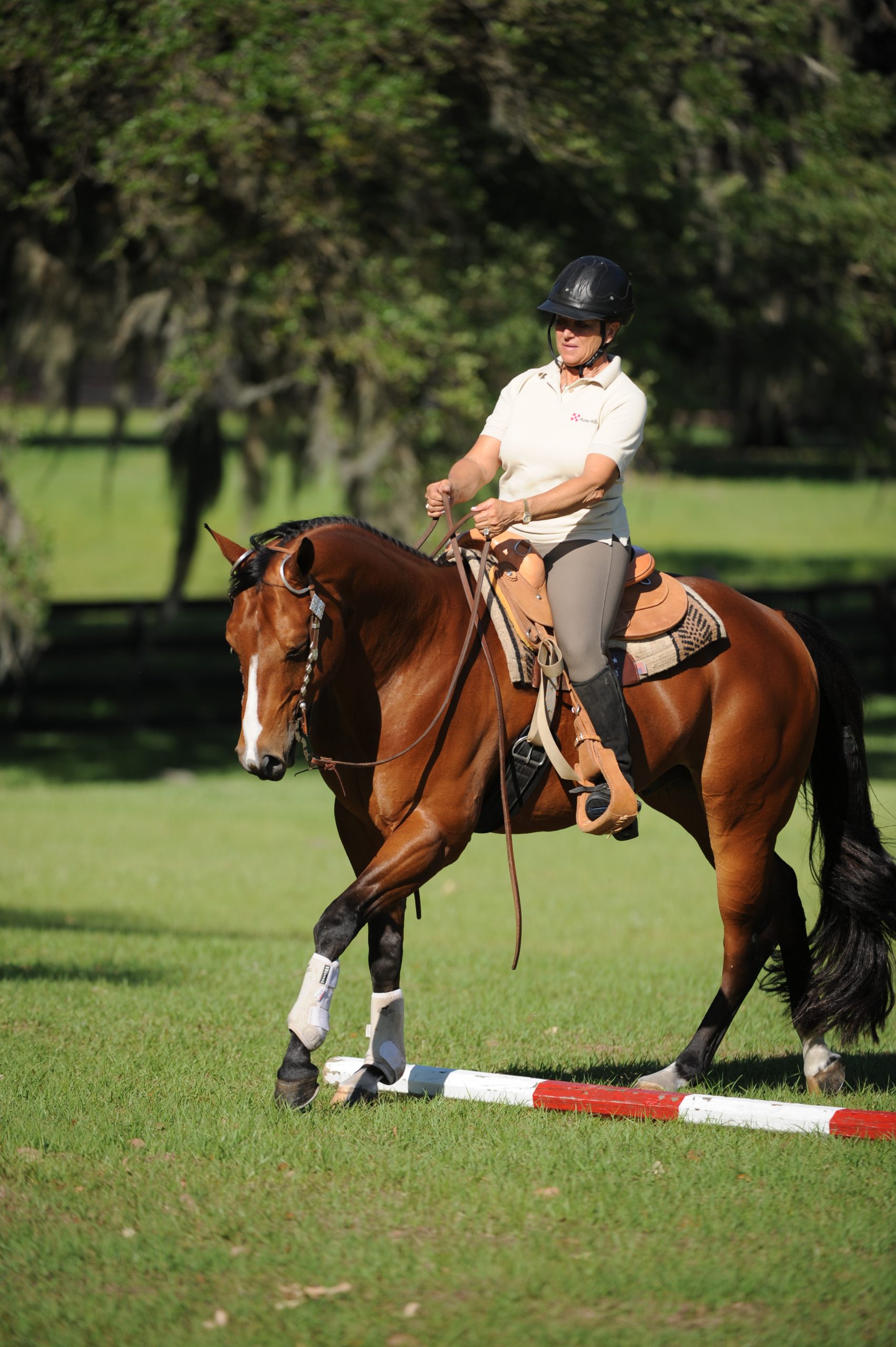 Be communicative and interactive with the horse all the time in order to harmonize the training procedures. From the beginning let your horse know your expectation and motive. Don't change your instruction to the horse frequently, which does nothing but distract and confuse the horse.
You have to learn several basic horse training, including riding, running, jumping, and turning your horse.
When you have mounted the horse, keep your eyes up, which symbolizes your vision and goal where you are intended for going. Moreover, looking up will also help you keep your body balance. However, you should move down on the horse's shoulder when you intend to take a turn or ask the horse to take the lead.
Be familiar with riding the horse with your legs. The pressure created by the legs is essential for the horse to keep its balance, as well as a cue to move forward.
Your sitting on the horse also means a lot for your successful riding as well as for the horse. Inappropriate seating will imbalance yourself as well as the horse.
Be flexible while sitting. In case the muscles are feeling strained and your calves are stressed and your back feels sore, you will be stiff and hard on the back. This position is not convenient for you, and not comfortable for the horse either. Sit really nice with confidence and relaxation.
It is a common mistake for riders to brace against stirrups while riding. Avoid this mistake and sit deep while you should pull your stomach back. You should also have a couple of bends in your knee while keeping your heels down. Stirrups should be appropriate for your requirement.
You should ride the horse relaxed and when you are in a sober mood. Don't ride the horse while you are in an unstable mood. Experts say, ride the horse in such a flexible way so that you can feel sitting on your easy chair. Tension is transmittable, you must ensure that your tension doesn't pass in your horse.
When you are stressed, you communicate this in your horse by gripping hard, lashing hard, and sitting hard. Let the pressure off so that you can give your horse effective cues.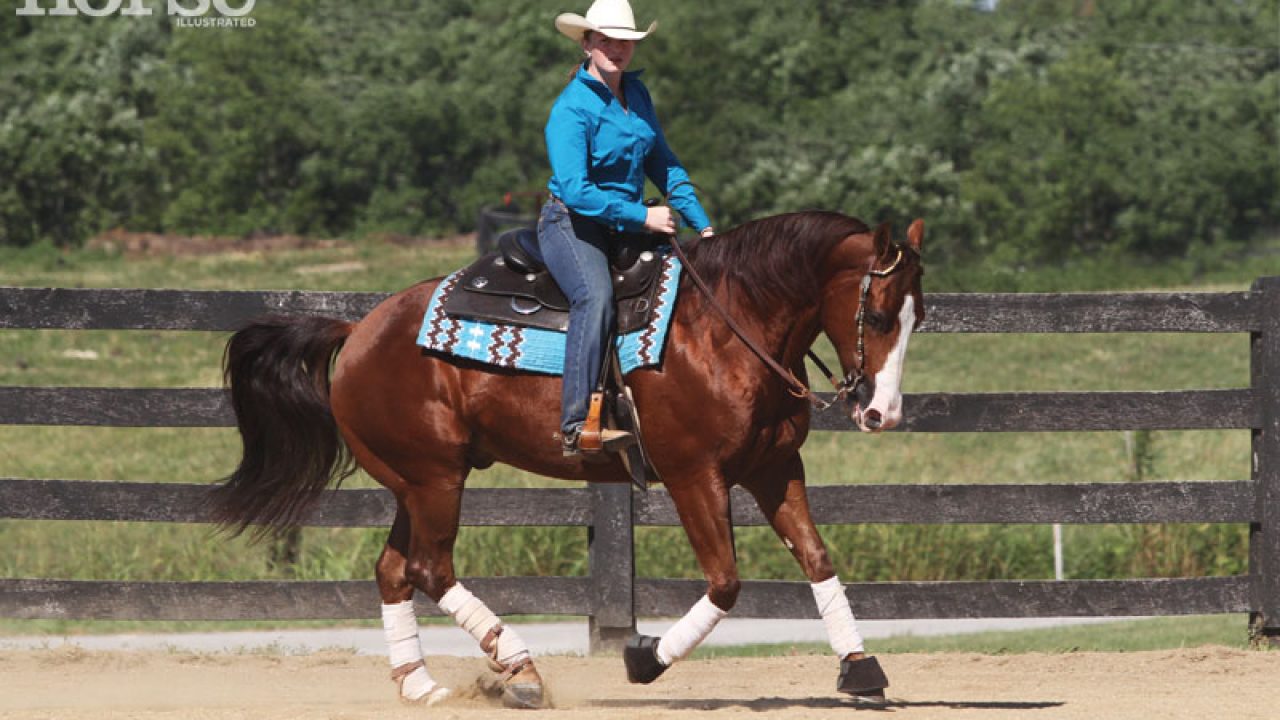 Don't feel stressed so that the temperament can't cause the horse's increasing, rash speed. You can increase or decrease the horse's speed nurturing four speeds at the walk, three speeds at the trot, and two speeds at the canter.
When you ride on the horse, pay attention to your surroundings. Be so passionate that your vision transmits to your horse. Keep your practice every day. Be regular and constant in your learning. Let the horse strengthen bonding and relationship.
Be more cautious about riding the horse on the rail. It is quite monotonous and one-sided for the horse, as it can change the scenery. For the longer version of the training, it is not good at all.
Moreover, you can't go beyond while you are more focused on the rail. In order to change the mood and motivation of the horse by changing the rail-riding method.
Your body position is important for successful horse riding. Take care of your different body parts, such as legs, waist, head, backbone, elbow, hands, shoulders, hips, and hill.
Breath well. Your long and deep breath is convenient for your success. Keep learning every day in order to improve your learning day by day. Learn from the mistakes and recover them by practicing again and again. You have to be patient. Be compassionate to the horse. His success is your success.
It's true, only reading blogs will not practically help you to train up yourself. Yet, it will give some ideas on how you can proceed. I hope this article on western horse training was helpful to you.
More Interesting Articles